Case Study: Using New Facebook Ad Format to Acquire Licensed Architect Leads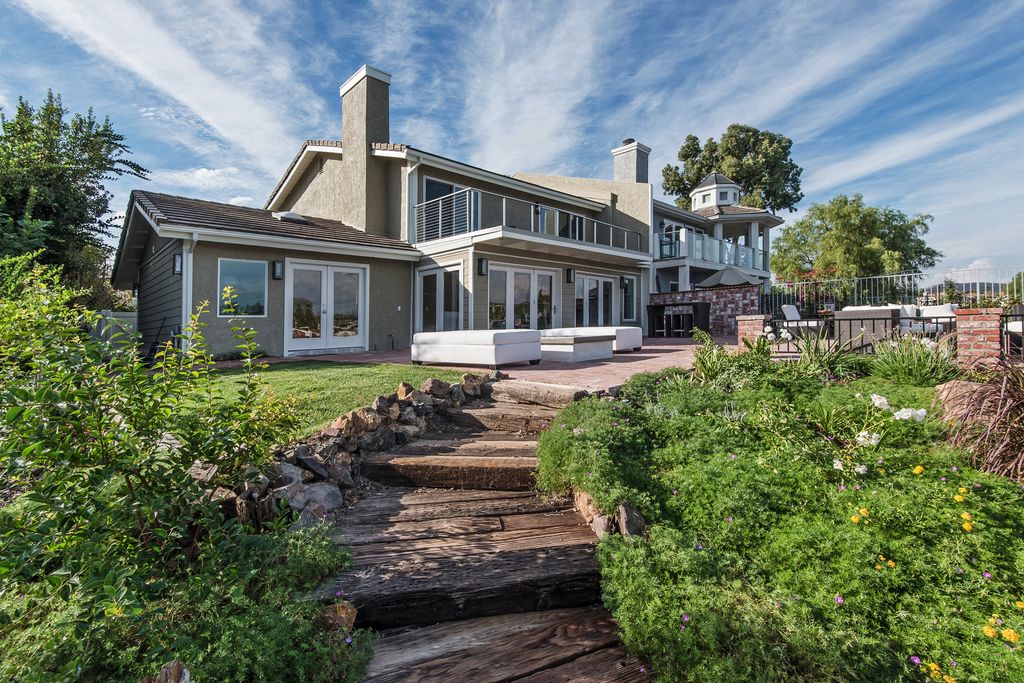 Bright Age worked with EZ Plans, a quickly expanding architecture services company, to acquire leads of new potential franchise owners for them to grow their practice. A new form of Facebook advertising that utilizes lead forms gained highly targeted leads at an extremely low cost.
EZ plans was seeking to grow their company, but needed licensed architects to help them expand their business into new locations. After launching the campaign on multiple channels to varying target audiences, Bright Age optimized the campaign and acquired the most qualified leads at the lowest cost possible.
EZ Plans is a professional services organization offering fast, cost-effective architecture services to homeowners, designers, contractors and other professionals in the home improvement segment of the building industry. The company has developed a strong presence in Woodland Hills, California and surrounding areas, but would like to expand into a multi-location business through a franchising model.
The objective of the campaign was to get the contact information of licensed architects that are looking to expand their practice, but there were many challenges in trying to make this happen. First, the campaign is only applicable to licensed architects, so the audience is very limited, considering there are only a few thousand of them in the state of California. On top of this, the architect on social media had to be quickly educated about EZ Plans, a company they most likely are unaware of. After understanding the company, the architect had to be drawn in by an offer that would make them want to join. The difficulty after identifying the target audience and reaching them with the ad is getting them to provide their personal contact information.
While many people are reluctant to provide their personal contact information, they will be willing to do so if the offer is relatable to them and something they have a strong interest in. Bright Age identified exactly who EZ Plans wanted to reach through high-level Facebook targeting; job title and education targeting was utilized to show their ads to only licensed architects. The key to success after this is creating an ad that utilizes powerful imaging and messaging to deliver a fast message. The architects could tell instantly from the ad that the offer was from an architecture services company that was seeking more people to join their practice. Since the ad was so relevant to the audience, they had no hesitation in providing their contact information. A large contributing factor to this was also the ease of Facebook forms that allows users to fill out their contact information without ever leaving the site.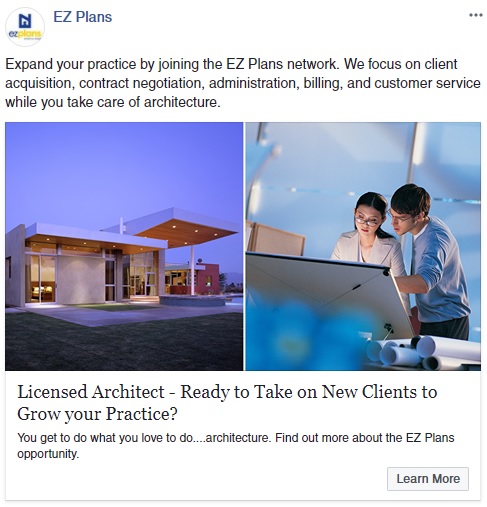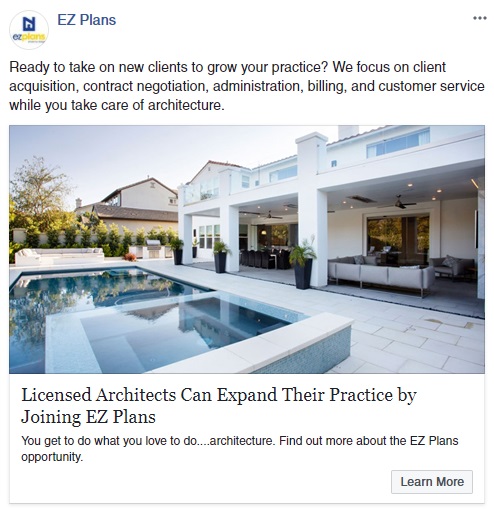 Initial results of the campaign varied based on ad format and audience, but by identifying the most successful group and corresponding ad, Bright Age acquired new licensed architect leads for EZ Plans at an average as low as $13.74 per lead. As a company that is relying on architects joining their team in order to expand, this presented EZ Plans with an enormous opportunity for growth. As leads continued to come in from the Facebook ad campaign, the budget was increased and the geographic region of the campaign was expanded to help them keep growing on a national scale.
View Some of Our Other Social Media Marketing Case Studies
We specialize in developing innovative social media and online marketing campaigns to build brand awareness and drive targeted website traffic. To accomplish that we develop quality post text, provide graphic design, and increase page engagement through hyper-targeted social media campaigns.