Our Social Media Management Process
Our solutions will help you create and utilize online social communities that will assist in growing, developing and maintaining a loyal customer base.
Website Design and Development
Our development services will provide your business with a professional customized website design and ongoing updates that keep your site relevant.
Search Engine Optimization
Organic search placement is a crucial to the success of your online presence. Utilizing SEO in your marketing strategy will improve your sites visibility generate organic traffic.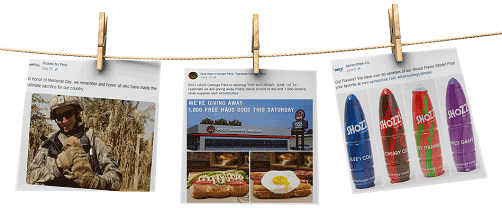 Facebook Advertising
In today's social world, Facebook is one of the most influential platforms, especially for businesses trying to have an online marketing presence. Facebook Advertising has an unparalleled ability to target specific audiences with your digital media.