While ecommerce has become a major money-maker for businesses, many consumers do not like being bombarded with advertisements pressuring them to spend. However, when presented with alternative and innovative posts, the consumer feels encouraged to buy a product, rather than coerced. Consumers want to sell themselves on a product, rather than being sold it, so let your posts speak for themselves. Digital marketing agencies strive to assist businesses in finding the balance between trying to make a sale and overwhelming the consumer. By pairing these social media tips with your existing advertisements, you can greatly improve your online sales.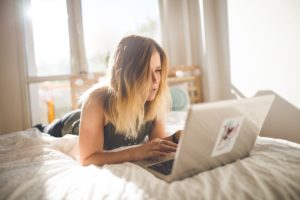 Provide the Best Service
It is vital to see what people are saying about your company on social media. As a form of customer service, you should monitor all of your social media channels daily to make sure your customers are happy. If there is a complaint, privately message the person to resolve the issue and move it off of social. If there is a compliment, respond and thank the person for their support. People want to feel like a company cares about them, so adding this personal touch can make consumers want to purchase, and more importantly, become repeat customers if they are provided with good service online.
Encourage Customers to Share
For many customers, they care more about what others are saying about a company than what the company is saying about itself. We value our peers opinions, so encourage those who are already customers to leave reviews, comment on posts, share their favorite items, and let everyone know what they think on their social channels. About 1 in 3 Facebook users made a purchase after sharing, favoriting, or commenting on a product. Would you buy a product that had no reviews from previous customers? Most people wouldn't, so these minor details can help increase sales, in addition to building up followers and interaction.
Make it Easy to Purchase
The major perk of ecommerce is how easy it is for the consumer to purchase online; they don't even have to leave their home. Your company should encourage this benefit by ensuring that the process is as easy and hassle-free as it can be. Make sure your website is user friendly, has a simple check out process, and can handle a multitude of purchases. Utilize social media features like "Facebook buy button," or "Pinterest buyable pins." These features are built into the platform and exist to help the user buy something quickly through the social media page. Utilizing features like these can grow sales because they take people scrolling through social media and direct them straight to an item on your site.
Holiday and Event Content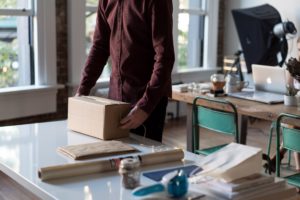 While it is easy to promote Black Friday or Back to School sales, you may find your company lost in the shuffle. If you want to increase sales, be unique and creative on what holiday posts you make. Of course advertisements for those big holidays are effective, but digital marketing agencies recommend thinking out of the box with some social media holidays. For example, "National Ice Cream Day" or "National Selfie Day" will be trending on social media platforms like Twitter and can be utilized for posts that stand out amongst the rest. These posts are fun, creative, and interactive, driving traffic to your pages and ultimately resulting in greater online sales.
https://brightage.com/wp-content/uploads/2017/07/increase-online-sales.jpg
1200
1200
brightsetup
https://brightage.com/wp-content/uploads/2017/10/BRIGHT-AGE-LOGO-header.png
brightsetup
2017-07-18 15:15:12
2017-07-18 15:15:12
How to Increase Online Sales With Social Media