Social Media is becoming a great marketing tool for businesses. Statistics have shown that social media marketing has helped people grow their business and increase traffic to their sites. If you are still on the edge of thinking whether social media is right for you and your business, read on to see the 5 benefits of social media marketing, and see how these social media services can be a useful tool for you to use.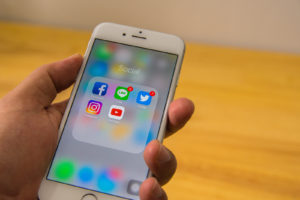 Increased Brand Recognition and Loyalty
To grow your brand, people need to see and know about it. Social media is a great channel to post content about your brand out through Facebook, Twitter, Instagram, etc. The more social media channels you are on, the better. People will tend to familiarize themselves with your brand, and recognize it if they see it often.  It also makes it easier for your current customers to stay connected with your brand, and for new customers to access your brand. There have also been reports showing that businesses with numerous social media channels have more loyal customers. In this case, social media provides a place for the companies to stay connected with customers and build strong relationships.
More Opportunity Leads to Higher Conversion Rates
When you use social media to market your brand, each post created counts as an opportunity for conversion. Social media allows you the opportunity to interact with all your current clients and potential customers. Although each interaction may not lead to a conversion, it will increase your chances that they may come back later and check out your website. There tends to be a higher chance of conversion when people feel as if a company wants to build a relationship with their clientele, rather than just treating them as a business partner. People prefer to do business with people who care about them, and put in the effort. Also keep in mind, that if you have a higher number of followers, conversion rates may be higher because your brand tends to look very reliable and popular.
Brand Authority in the Market
Interacting with your customers over social media is a great way to show new customers that you care and look after your customers. Nowadays, when people have anything to say about a product or brand, whether it be good or positive, they turn to social media. They may either post a review on the brands page, or even post about it on their own social media handle. The more talked about brands and products seem to appear on the top of the market. Use social media services to get your brand's name out there and have others talk about it. Your brands reach increases each time a customer talks about it, as their followers see and hear about it.
Better Search Engine Ranking
As a brand wanting to grow, you want to be at the top of the google search links. Many people think that blogs, tags, keywords, and meta descriptions are the main factors when it comes to SEO. Little do they know, google may be starting to incorporate social media presence into this equation for high SEO rankings.  It seems to be a fact that strong brands always use social media services, so this "brand signal" helps google to ensure that your brand is legitimate, trustworthy, and popular. If you are more interested in understanding SEO and how your social media may play into it, click this link here.
Increases Customer Experience and Gives You Customer Insights
Social media gives you the perfect gateway to communicate and interact with customers easily. You are given the opportunity to interact with customers first hand, and to show your customers that you care. Make sure you respond to all customers whether it's positive review, negative complaint, or probing question. Go to whatever means you can to help them, and make sure that other people can see your efforts. It will only help you, as other customers will assume that you will take care of them also if a problem ever occurs.  Social media is also a great way for you to investigate your customers. You can see what type of audience your customer base is, how they interact, and what their interests are. This is a great opportunity for you to base your content off their interests and make content that will grab their attention.  You are given the opportunity to tailor all your posts exactly to what your audience will react to, and create posts that increase interaction between you and consumers.
https://brightage.com/wp-content/uploads/2017/07/6-benefits-of-social-media-7-11.jpg
1200
1200
brightsetup
https://brightage.com/wp-content/uploads/2017/10/BRIGHT-AGE-LOGO-header.png
brightsetup
2017-07-12 15:15:34
2017-07-12 15:15:34
The 5 Benefits of Social Media Marketing